WHY M DENTAL

MEET THE DRS.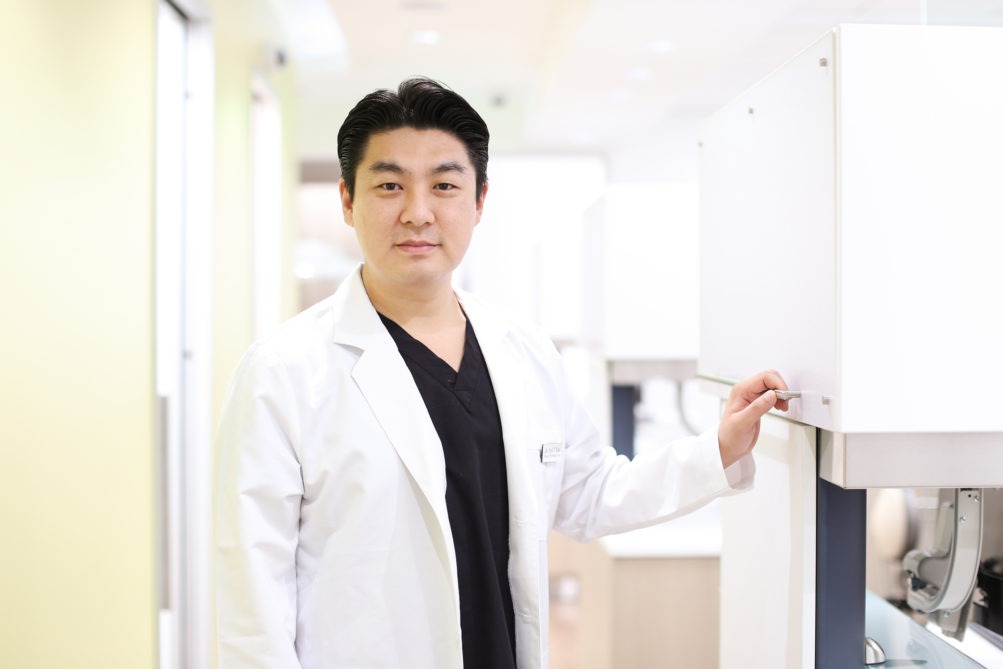 Dr. Paul Taehyung Kim, D.D.S., FICOI
Dr. Kim's extensive and unique training background has made him an excellent and well-rounded dentist who is able to provide his patients with the most comprehensive care possible. Dr. Kim offers many customized services, from diagnosis and treatment planning to post-operative care. Dr. Kim earned the status of sub-captain on his high school rugby team and graduated as the valedictorian with numerous honors. He was then admitted to a dental program at the most prestigious university in South Korea. After getting his first Doctor of Dental Surgery Degree from Yonsei University, South Korea, Dr. Kim served in the army for three years as the director of the Oral Health Department in Anseong where he was also named president of the Public Health Doctors Association. During that time, he went through an orthodontic training program at the Yonsei Esthetic Orthodontic Specialty Clinic. After receiving his Doctorate of Dental Surgery from the University of Southern California, Dr. Kim was appointed to the faculty at the USC School of Dentistry. His extensive experience and knowledge have lead him to teach in the Oral Surgery, Fixed Prosthodontics, Operative Dentistry, Diagnosis and Treatment Planning Departments at USC. Dr. Kim is extremely delicate and pays extra attention to detail while caring for his patients. He demonstrates a great depth of knowledge and passion for excellence.
Dr. Kim's interests outside of dentistry include learning and helping others. These hobbies often carry him on travels to continue his education and offer free dentistry in the third world.
"America's Top Dentists 2013" Award by Consumer's Research Council of America
"Best Dentist in Best of Guide 2010" Award by Daily Titan Newspaper
2013 Hiossen Implant Crestal Approach Sinus (CAS) Kit Contest: 1st Place in the Western Region
Clinical Director, M Dental Group of Fullerton CA
Former Clinical Assistant Professor, Ostrow School of Dentistry of University of Southern California (USC)
Fellow, International Congress of Oral Implantologists (FICOI)
Former Board Member of Aesthetic Dental Institute (ADI)
California Dental Board Permit in Conscious Intravenous Sedation
Dual Doctor of Dental Surgery Degrees: USC and Yonsei University
American Association of Orthodontists Award Recipient, USC
Newport Harbor Academy of Dentistry Scholarship Award Recipient, USC:
"Esthetic rehabilitation on compromised anterior dentition"
Omicron Kappa Upsilon Zeta Chapter Scholarship Award Recipient, USC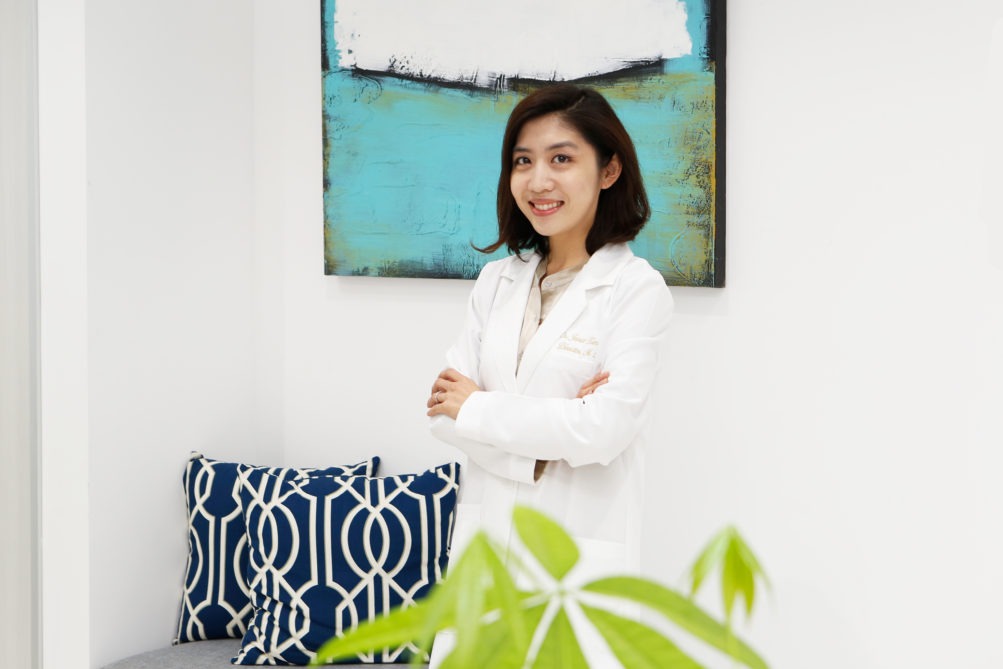 Dr. Janet Hojung Kim, D.D.S,MS,Orthodontic Specialist
Dr. Ho Jung Kim has graduated from two leading dental schools: University of Southern California and Seoul National University in Korea and is extremely kind and caring. Her main priorities are to make sure that her patients are aware of all the options and treatments available and to answer all of their questions. Her expertise, knowledge and attention to detail come from the extensive training she underwent in Biomimetic Dentistry while she was working towards her second Doctorate of Dental Surgery degree at USC. 'Biomimetic' means to "copy" or "mimic" nature. This philosophy of oral health leads Dr. Kim to take her time to conserve as much of the healthy tooth structure as she can to restore teeth to their most natural and healthy condition. This process involves using advanced techniques including the use of composite resin and porcelain onlays.
Former Clinical Instructor, Ostrow School of Dentistry of USC:
Dental Morphology, Functions and Esthetics
Doctor of Dental Surgery, USC, School of Dentistry
Doctor of Dental Surgery, Seoul National University, School of Dentistry
USC Esthetic Selective Mini-Residency
Clear Correct (clear aligners)
Member of American Dental Association
Member of California Dental AssociatioN